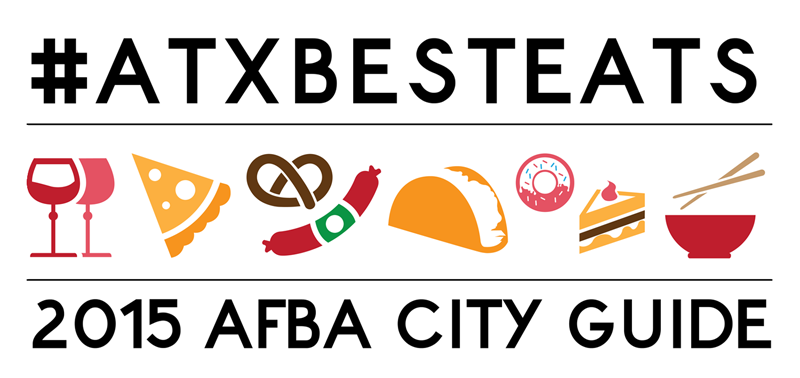 This is a break from my normal posting to contribute to the AFBA City Guide. We've got a big place here, and visitors need to know what the good stuff is. The AFBA City Guide is there to help, whether it be queso or ramen: food bloggers are at the ready.  Even CheepieAustin, though this wasn't a tough assignment.
Cider is riding a swell as the most recent wave of Central Texas fermenters, brewers and distillers continues to grow . Beer and vodka have had a craft renaissance, and now it's cider time.
Cider?
Yes, cider. It's not just one lone green bottle out there any more.  Central Texas, while not home to many apple orchards, is home to many creative people, and a lot of creative drinkers.  With many bars looking to source taps from close to home, cider is gaining both in audience and affection.
If you're looking to give some a try, here's what you'll find in Austin and where to find it.
First up, Austin Eastciders.  After working to find a home that would allow them to produce enough to meet demand, Austin Eastciders is clearly at home, and clearly Austin.  In this article the Austin Chronicle says of their production facility, "They're the first tenants in a compound that will eventually include a distillery, brewery, rock climbing gym, and theatre."  If that's not Austin, nothing is.  Happily, this facility has them producing both Eastciders Original and Gold Top in amounts to supply both bars and stores. They are passionate about the history of cider, and about the apples, sourcing from both English orchards, and old-school American apple varieties from years past when cider was a common drink.  Then again, since we're in Texas, they'll also throw a brisket in the mix to see how that turns out (answer: better than you'd think!).  They also release small batches, like the Arkansas Black on March 1st, which is made from 'an old Southern apple variety used for cider making pre-Prohibition'.  Old school cool, indeed.
Where to find it? Any bar with a decent number of taps will likely have Gold Top, and you can find their ciders in grocery stores and liquor stores.  If you find some small batch, buy it! And then call me if there's any left.
Texas Keeper, named for an apple called Hick's Texas Keeper, is creating ciders based on individually fermented apple types.  The Hick's apple is a long gone Texas varietal, but the Keepers source their apples carefully, looking for both old and new.  Their Gold Rush and Golden Russet were released as single varietals, but their Texas Keeper is a blend of several different varieties, all processed separately and then carefully blended.  Their website covers sugar levels, racking, and apple types in a way that makes it clear that these three native Austin friends have found a passion.  We're lucky that we have  them sharing it with us.
You can find Texas Keeper Ciders at Bangers, Easy Tiger, Whole Foods, Salt and Time, and ABGB. There's a full list here, if none of those places are on your rounds.
For all local and nothing but local, Argus Cidery is the bottle of cider you've been looking for.  Texas apples, wild Austin yeast, and hard work combine to create cider that is unique.  Sourcing apples in Texas isn't simple, with only a few areas having a solid microclimate suited to accommodate the thing an apple tree needs: winter. Lubbock and Medina have the right combination of weather, soil, and landscape to provide, and Argus created their most recent release, 2013 Perennial, from these two sources.
If wild yeast fermentation isn't experimental enough, Argus has released a Tepache Especial, which traditionally is a quick fermented, chilled beverage utilizing pineapple peel and rind. In their interpretation, Argus uses whole pineapple and follows their wild yeast fermentation preference. The result is a fizzy drink not quite like anything else.
You can find the tepache at Westwoods Liquor and Jester King is carrying the tepache and the 2013 Perennial.
Cider is growing, and it'll be interesting to see where it goes from here. For now, I hope that I get some of that 2013 Perennial before it's all gone!